About Us
Marveless Transportation, LLC is a full-service transportation company servicing the greater Phoenix-Metropolitan area and all of Arizona. We are a one-stop shop for all your transportation needs. Marveless is prepared to meet your specific requirements; from single person airport pickups/drop offs to large groups and excursions. Our fleet ranges from Lincoln sedans, Luxury SUV's, Luxury Sprinters, Executive coaches, Mini coaches and Motor coaches. Our goal is to exceed everyone's highest expectations of luxury transportation and performing it at affordable rates.
This woman-owned business was established in 2005 by Marla Evel who has over 25 years of experience in the transportation and hospitality-service industry. Marla served 14 years as a director in catering & conference planning, and 16 years as an owner in transportation and Livery services. Marveless Transportation, LLC is rated one of the Top 10 transportation services in the Valley of the Sun. We've received this high ranking because of our commitment to quality service and the friendliness of our staff. Our number one priority is safety along with the environmental and emotional comfort of our clients during their time with us.
We take pride in providing personalized, detailed, safe, and dependable (on-time) service to single clients, large and small groups, travel agents, corporate VIP's, DMC's, resorts/destination hotel properties, and restaurants. We are familiar with the special needs of corporate VIP's, entertainers, and high-profile clients with regard to privacy and security requirements.
Our chauffeurs are professionally trained, reliable, and courteous and DOT certified. They are committed to providing the highest attention to detail, passenger care, prompt and impeccable service. We guarantee a hassle-free transportation experience for all our clients.
As an active businesswoman in the Phoenix-Metropolitan area, I clearly understand the importance of diversity, culture, and respect... and the role they play during the course of our daily lives. The motto at Marveless Transportation is:

"In A World of Compromise... We don't.
We Know The Clients Are Our Most Important Asset..."
IMPORTANT INFORMATION: All of our vehicles are drug free, alcohol free and non-smoking. They are kept in top mechanical condition, are newer models consisting of Lincolns, Mercedes and SUVs. Our Drivers are professionally vetted by ADOT and the City of Phoenix.
AFFILIATIONS

Marveless Transportation is a member in good standing with the following organizations.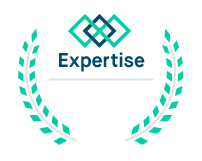 Best Limousine
Services in
Phoenix

2018